Inlays-Onlays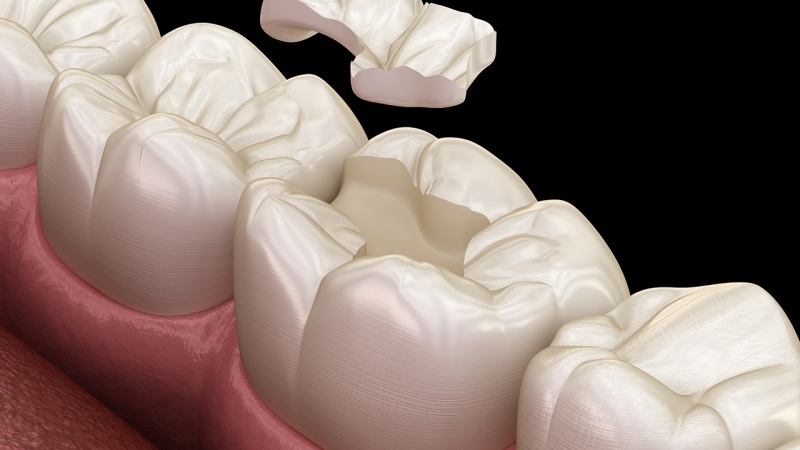 Unfortunately, poor oral hygiene and poor nutrition can lead to tooth decay. This can be treated by removing the infected carious material and restoring the tooth with a filling material or inlay/onlay.

Inlays are bonded fillings that replace missing tooth tissue. They are made by a dental technician based on an impression of the tooth.

How are inlays and onlays made? Inlay-Onlay
In the first step your dentist removes the carious tooth tissue under local anaesthesia and creates a cavity for the inlay/onlay. The design of the cavity requires precise work; it is important that the inlay/onlay is easy to fit in place, while there is no gap between the inlay/onlay and the walls of the cavity.
In the second step, an impression of the prepared tooth is taken and sent to the dental laboratory, where the porcelain inlay/onlay is built up in several layers. The individual layers harden under enormous heat and pressure, making the inlay/onlay particularly resistant to the forces acting on it.
In the third step, your dentist will try the inlay/onlay into the cavity, and if everything is perfect, will cement it into the cavity. The end result is an aesthetic and long-lasting restoration.
The colour and translucency of the restoration will match the colour of your own teeth perfectly. It provides a beautiful aesthetic experience and is also extremely durable.
Inlay or onlay restorations are usually used in cases of more advanced tooth decay .
An incipient dental cavity can only be detected by dental examination and is almost invisible to the naked eye. Caries are usually treated with aesthetic fillings. However, if the cavity in a tooth becomes too large when the decayed material is removed, a traditional filling is not safe enough. This is where inlays and onlays come into play.
An inlay/onlay is a type of filling that replaces missing tooth tissue.
The difference between inlays and onlays is that inlays fill only the tooth cavity, whereas onlay prostheses are applied when the damage affects the tooth surface and is too large for an inlay to be sufficient.
An inlay/onlay is a long-term investment as it lasts several times longer than traditional fillings.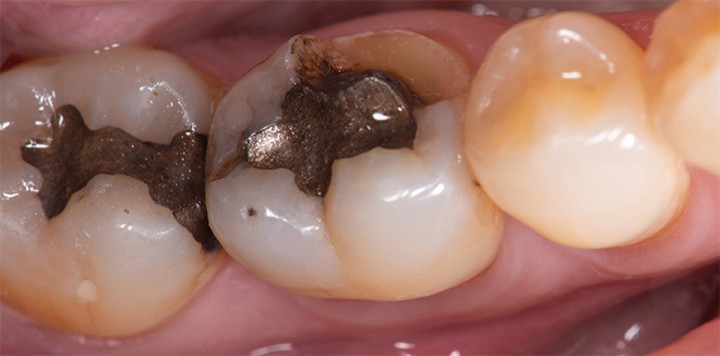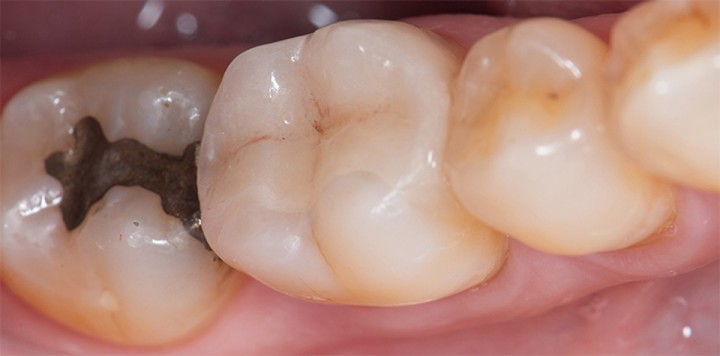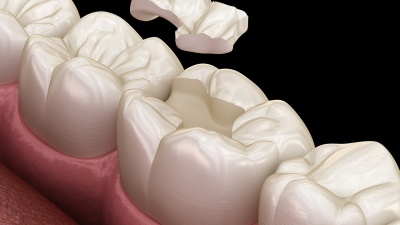 Frequently asked questions