Introduction
I am Mercédesz Hliva, Dental Hygienist. I have been providing oral hygiene advice and aesthetic dental treatments since 2014. I consider professional development important. I regularly attend training courses. I have gained professional experience abroad. I do not give out work that I am not 100% satisfied with. For me, the most important thing is positive feedback from the patients, and if they leave the clinic satisfied. I have a cheerful personality; a good mood during the treatments is guaranteed, so you can leave the office with a confident smile, satisfied, and in a good mood.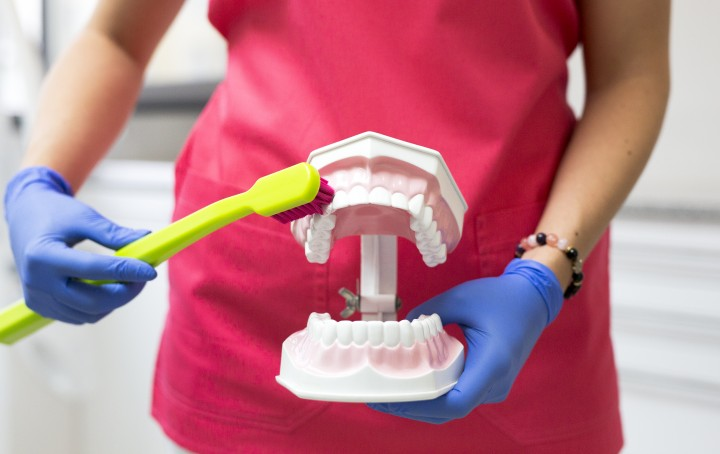 What does a Dental Hygienist do?
The Dental Hygienist has the most important position in the dental office following the dentist.
"I think that one of the most important areas within Dentistry is Dental Hygiene, which is about prevention. That is why I think it is important to give adequate information about the dental hygiene treatment procedure before treatment, so that patients can imagine the treatment process."
The dental hygienist's role is to maintain healthy teeth and to promote healthy oral hygiene.

My advice is always completely personalised.

A dental hygienist performs procedures to maintain the health of the dentition and the oral cavity. It is very important that patients schedule a dental check-up every six months or at least once every year.
Duties of the dental hygienist in detail
Teeth whitening.
Tooth jewelry.
Polishing.
Plaque disclosing.
Professional oral hygiene treatments, teaching proper tooth brushing.
Oral hygiene treatment plan.
Professional teeth cleaning.
Tartar removal.
Taking dental impressions.
Temporary insertion of fixed prostheses (crowns).
Services provided by Mercédesz Hliva