Philips-Zoom DayWhite and NiteWhite
The premium brand we work with and believe in: The Philips-Zoom

A DayWhite / NiteWhite system is an advanced teeth whitening method that makes your smile brighter quickly, safely and effectively.
DayWhite / NiteWhite is a two-component whitening system that combines a mildly menthol flavoured gel with a mixing tip at the time of application, which is performed using a patented "DUAL" syringe. The revolutionary process produces snow-white teeth in just a few days.
The DayWhite / NiteWhite system is a gentle whitening procedure in which, after consultation with the dentist, the patient can apply the flavoured conditioning gel at home in a comfortable splint that fits the dental arch.


How does it work?

During the first examination, an impression of your dentition is taken, and the special splint is prepared for the treatment. With the help of your dental hygienist , you will be able to thoroughly learn the practical steps of the treatment, so that you can carry out the treatment yourself at home, following the instructions you have been given. Place the gel in the splint and then insert the splint, which will fit onto your teeth perfectly. Finally, wipe off any excess gel from the gums.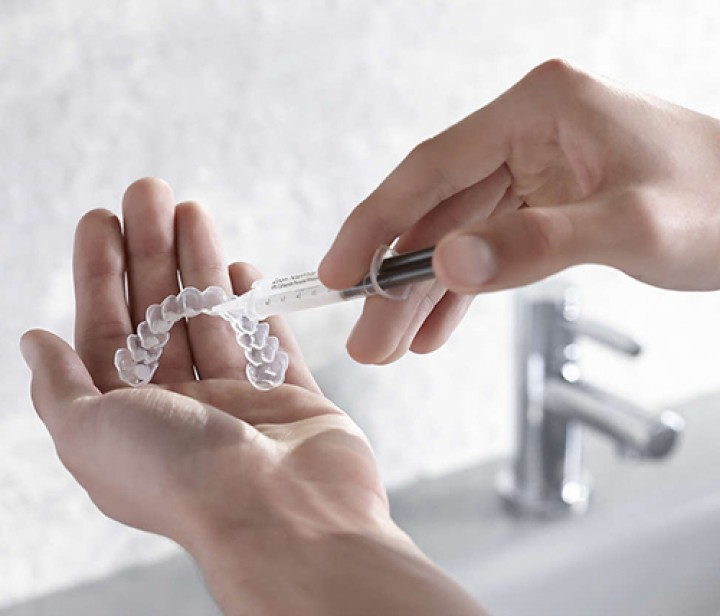 As soon as the hydrogen peroxide reacts with the activator, oxygen is formed, which removes the substance deposited in the inner and outer layers of the tooth, while the tooth structure remains intact.
It is not recommended to consume any product containing colouring agents (coffee, cigarettes, etc.) during the treatment and for 2-3 days afterwards; otherwise, the effectiveness of the treatment cannot be guaranteed.
The DayWhite system is a whitening system that whitens your teeth comfortably and effectively, with a twice daily application time of 30 minutes each, while you go about your everyday life, shopping or watching your favourite TV programme.
The NiteWhite system is a teeth whitening system that whitens your teeth comfortably and effectively while you rest overnight, for 1, 4 or 8 hours a day, depending on the active ingredient. The average duration of the whole treatment is 9 days.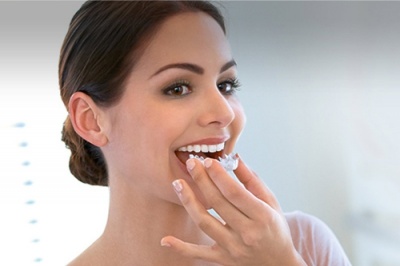 Our Dentists

Booking an appointment
Frequently asked questions
What are DayWhite and NiteWhite?
For patients who prefer to whiten their teeth at home at their own pace, Philips ZOOM DayWhite and NiteWhite systems are available. A Dental Hygienist can help you decide which version best suits your lifestyle, whitening goals and sensitivity level. Both DayWhite and NiteWhite whiten your teeth with unrivalled efficacy and safety.